Art in Print
Trajal Harrell - Hoochie Koochie, review: A deep dive into dance history

Hoochie Koochie is the first solo show for a choreographer at the

Barbican

by Trajal Harrell. Little known in the United Kingdom, American dancer and choreographer

Trajal Harrell

based his body of work on the notion of "what if?" For instance, what if Japanese butoh dancer and a French choreographer had met for a boogie in a New York bar? In his work, Harrell's recurrent main preoccupation is the mashing-up of different historical dance figures and the language of the cat-walk. Overall, Hoochie Koochie is a stimulating show from a singular artist.
'We found it rolled up in a tube': Alice Cooper discovers Warhol classic after 40 years

American rock star Alice Cooper has found an Andy Warhol masterpiece potentially worth millions rolled up in a tube, forgotten there for 40 years. It sat in storage alongside artefacts including an electric chair that Cooper used in the 70s as part of his show. The work is a red Little Electric Chair silkscreen from Warhol's Death and Disaster series. It is only four years ago that Shep Gordon, Cooper's long-time manager met an art dealer who advised him to find the artwork. However, the artwork is unsigned and the Andy Warhol foundation stopped providing authentication after 2011, thus diminishing its value.
At a Family Workshop Near Paris, the 'Drowned Mona Lisa' Lives On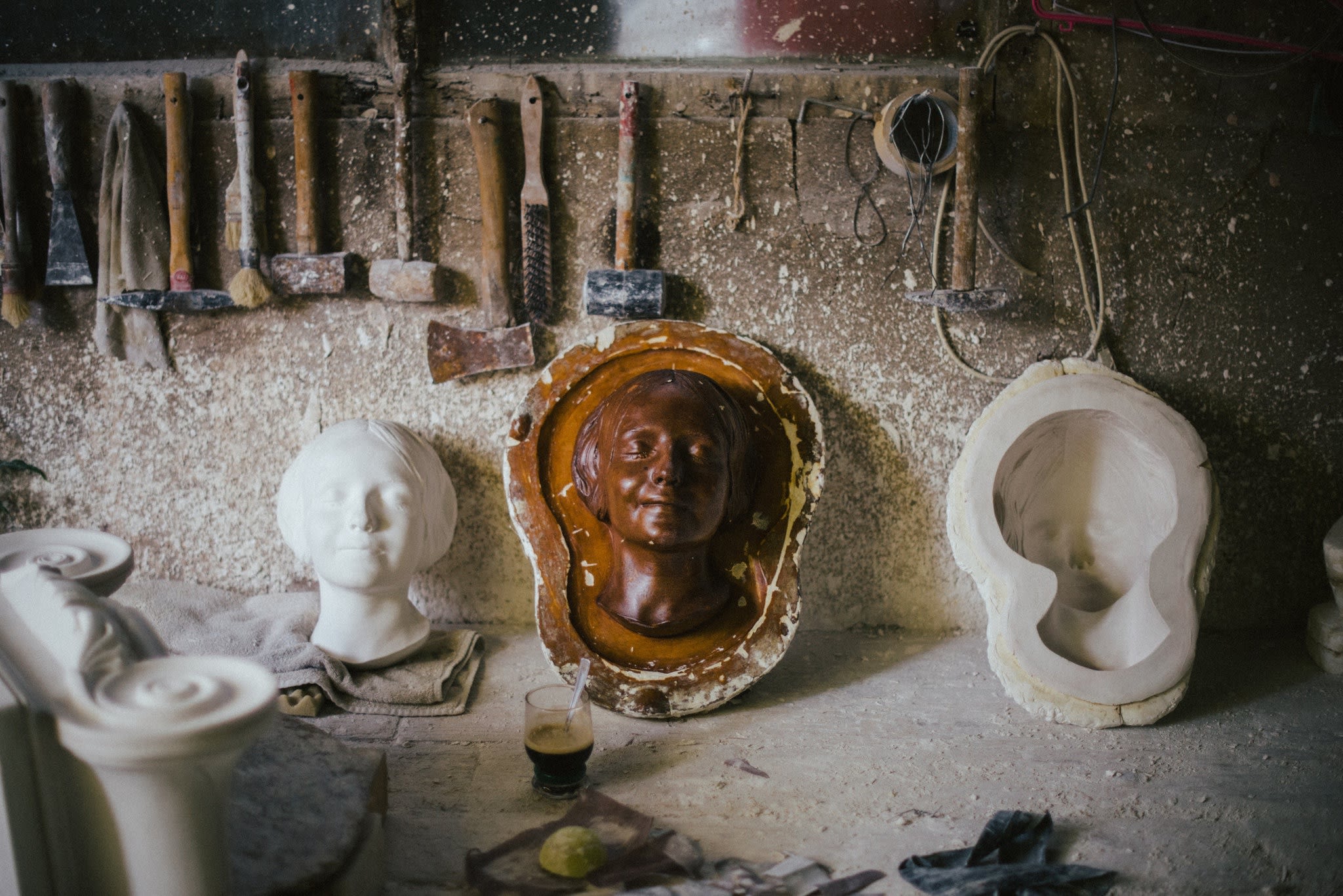 "L'Inconnue de la Seine" – The unknown women from the Seine, is the most famous person to have died in the Seine. Her body was found in the 19th century out of the Parisian river, and because her body was free of blemishes and wounds, she was presumed to have committed suicide. The pathologist who received her body at the morgue was so mesmerised by her beauty that he had a plaster death mask made. In the decades that followed, the mask was mass-produced and inspired artists such as Pablo Picasso or Man Ray. Today, L'Inconnue is kept alive in the family-run workshop L'Atelier Lorenzi, which creates copies of figurines, busts and statues. Most of the shop's business comes from governmental and commercial commissions.