Art in Print
Natural History Museum unveils Dippy the dinosaur's replacement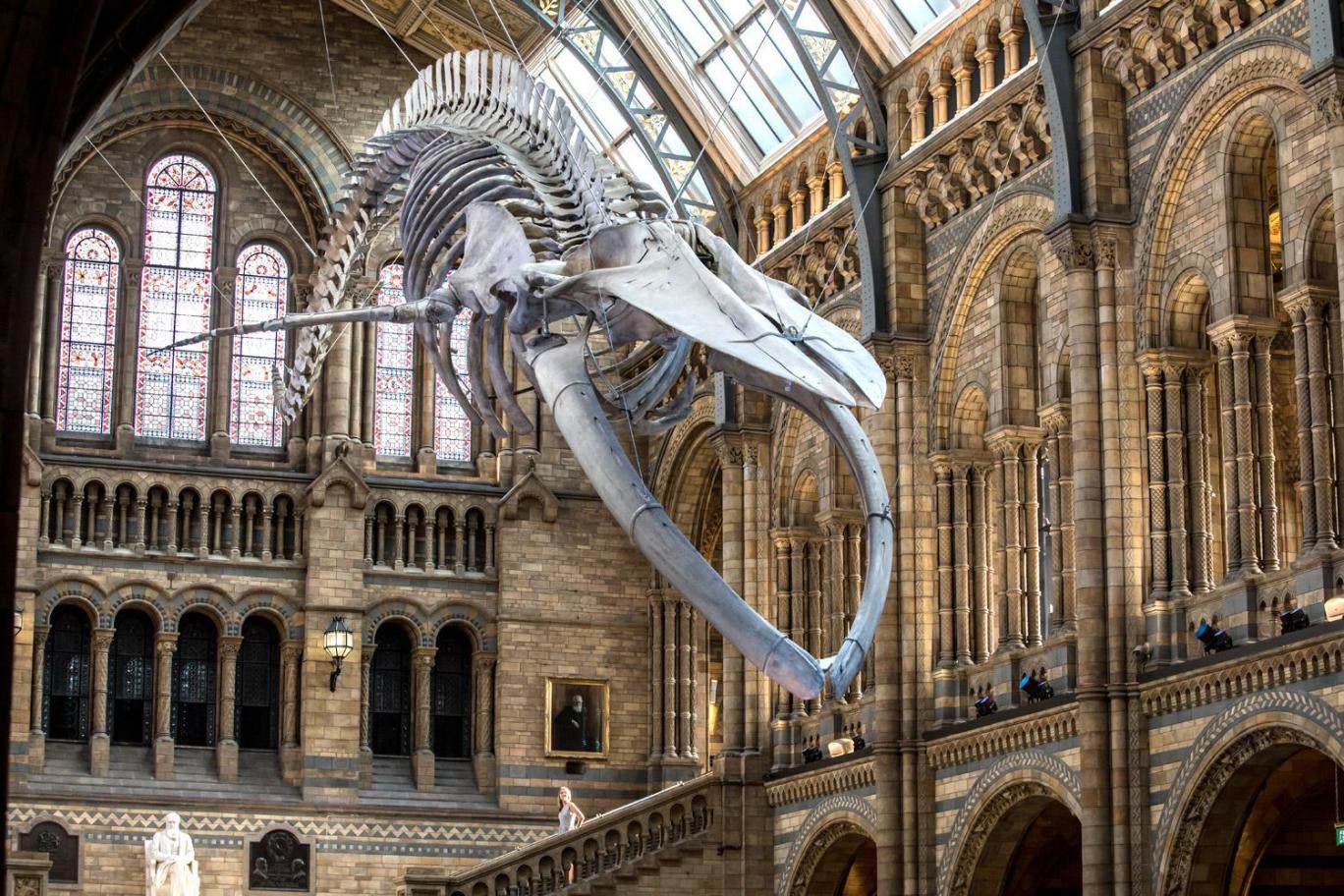 The blue whale skeleton named Hope replaced Dippy the dinosaur in the Natural History Museum's entrance hall. Suspended from the ceiling, it has taken the place of the diplodocus skeleton, exhibited since 1979. Dippy will soon head out on a tour of the UK. The director of the South Kensington Museum Mr Ian Owens wants the museum to take a prominent role in the debate about the planet and humanity's future, and help engage people on saving the planet. Mr. Owens added that Hope was a "positive symbol of humanity's power to shape a sustainable future", as after decades of hunting that almost drove the blue whale to extinction, the species is recovering.
Via: Evening Standard
Ilya Glazunov, Painter Entranced by Russia's Past, Dies at 87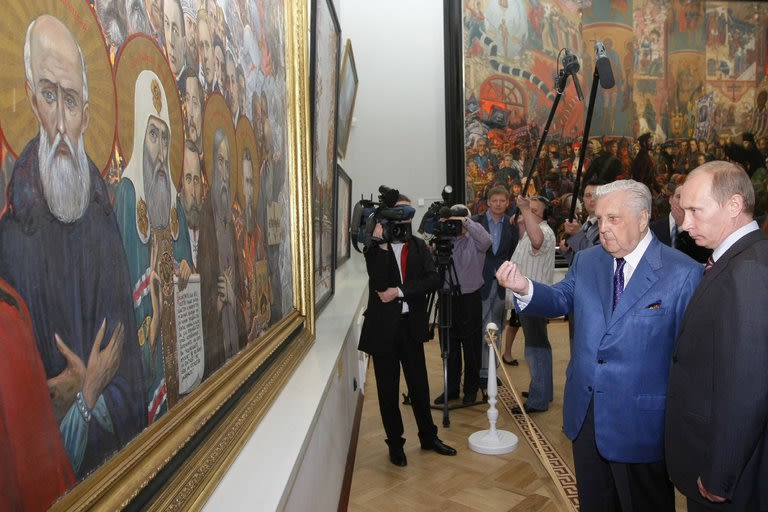 Ilya Glazunov died at the age of 87 on Sunday in Moscow. Known for his reverence for the Orthodox Church and the Russian past put him in conflict with the Soviet Union during the Communist era in Russia. However, it earned him a faithful following after the collapse of the Soviet Union. Glazunov had a peculiar position within the Soviet cultural landscape as although his work was favoured by high-ranking officials, he struggled to exhibit his art, as it differed too much from Socialist Realism, the official style. In the late 80s, Glazunov became the spokesperson for resurgent Russian nationalism. However, he was also regarded as an obscurantist, xenophobe and anti-Semite by Liberals. As for Ilya Glazunov, he considered himself as a patriot.
Via: The New York Times
Artist baffled as Liberty ditches work
London department store Liberty has removed Jared Madere's installation after only 36 hours of display. The work Unconditional Love was commissioned by Liberty for the atrium of its West End store. Mr. Madere, a 31 years old New York based artist said that the 131 years old store did not give a clear reason for removing the 12m installation. Another artist suggested that the artwork with digital images of a crying baby, a three-headed elephant empress and a grandmother speeding at 1,000mph, had offended the head buyer of the store. However, Liberty denied those claims and said technical issues were the reasons that led to the removal of the artwork.