Lucian Freud
Art on this Day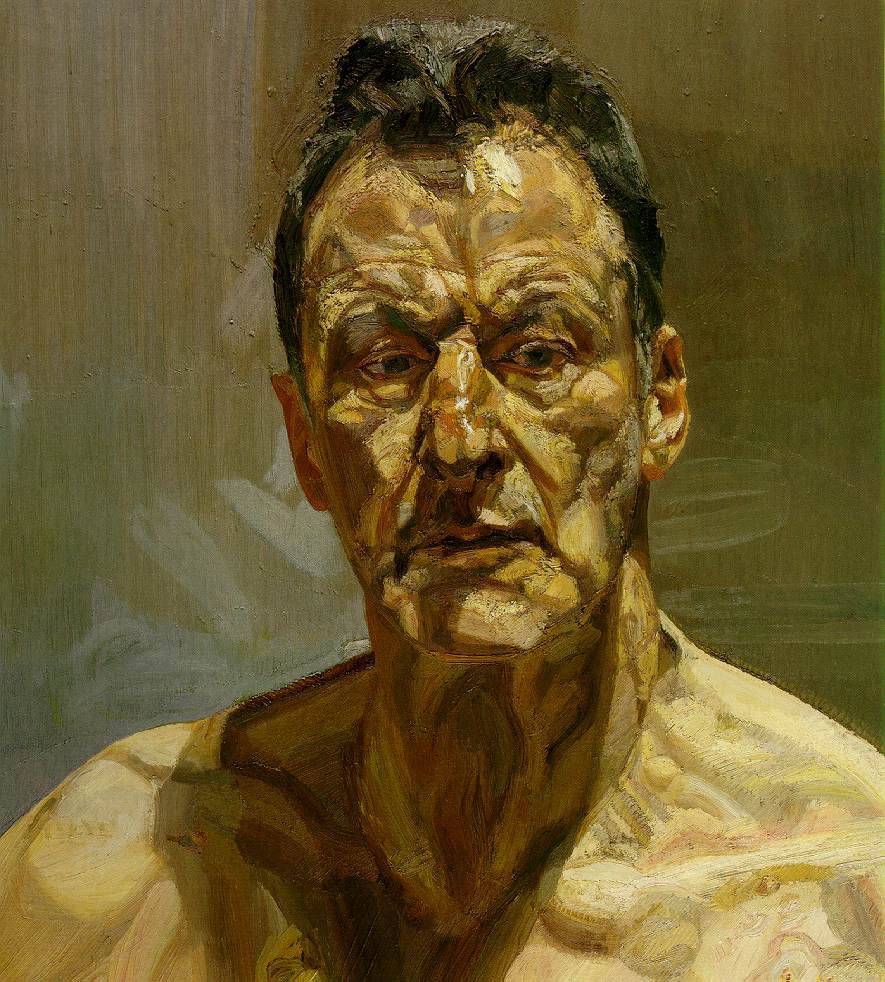 On this day six years ago (20 July 2011) died British painter Lucian Freud. Considered as one of the most influential yet controversial figurative painters of the 20th century. Over a career that spanned 50 years, Freud became famous for his intense and unsettling nude portraits. The works are noted for their psychological penetration, and often discomforting examination of the relationship between artist and model. Freud was also well-known for asking his models for extended and punishing sittings. Freud painted those closed to him, family and friends, his numerous wives and mistresses but also himself. His series of painting about his mother began in 1970 and continued until the day after her death in 1989 are particularly dramatic studies of intimate passage of life.
Born in Berlin, he was the son of a Jewish architect and the grandson of Sigmund Freud, he moved in London with his family in 1933, when he was ten years old, to escape the rise of Nazism. He was naturalised in 1939. After studying at art school, he had a self-portrait accepted for Horizon magazine and, by the age of 21, his talent had been recognised in a solo show. His earlier style was influenced by Surrealism. It is from the 1950s that Freud started to focus on portraiture, often nudes. Over the years, he developed a much more free style using large hogs-hair brushes, and a much thicker paint. His portraits often only show the sitter, sometimes sprawled naked on the floor or on a bed. Moreover, Freud often used animals, portrayed with its owner, as for instance in Girl with a white dog, a portrait of his first wife, Kitty Garman.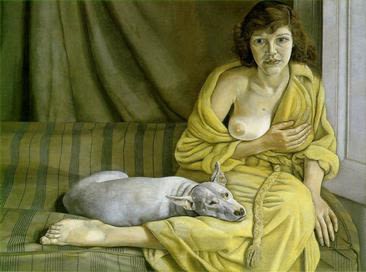 In 2001, his portrait of Queen Elizabeth ii divided both public and critics, as she wears a severe expression in the painting, with heavy features. The chief art critic of The Times, Richard Cork, describes the image as "painful, brave, honest, stoical and, above all, clear sighted". As for Robert Simon, editor of the British Art Journal, he considered that the portrait made the Queen look like one of the royal corgis who has suffered a stroke.