Marcel Duchamp
Art on this Day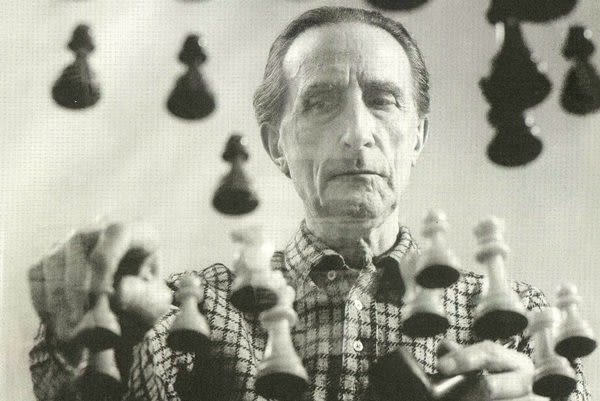 On this day 130 years ago (28 July 1887), was born French artist Marcel Duchamp in Blainville, Normandy. Associated with Dada, a movement that questioned long-held assumptions about the nature of art and the making process, Duchamp radically subverted conventional practices of art-making, challenging the notion of the hand of the artist and the sanctity of the art object. His first paintings were inspired by Cézanne and the Impressionists, however in 1910 he turned toward cubism. Marcel Duchamp's most remarkable work from this period is Nude Descending a Staircase, completed in 1912. It provoked negative reactions at the Salon des Indépendants for the artist's mechanistic, dehumanizing rendering of the female nude. Presented in New York one year later, the reactions were similar and helped establish Marcel Duchamp's reputation as a controversial artist overseas.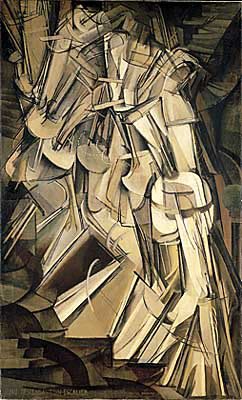 However the French artist quickly abandoned painting, declaring "I was interested in ideas—not merely in visual products." He had rejected the work of many of his fellow artists he considered as merely "retinal art" and Duchamp aspired to "to put art back in the service of the mind." Seeking an alternative form of art, Marcel Duchamp began presenting objects themselves as art, calling it "readymade art". He took mass-produced objects, gave it a name and presented as an artwork. The readymade is considered as Duchamp's most iconoclastic gesture, as it questioned the traditional artist's creative process. However, he did not perceive it as such because he viewed paint as an industrially made product, and hence painting as an "assisted-readymade." The readymade also defied the notion of beauty in art as Duchamp argued, "An ordinary object [could be] elevated to the dignity of a work of art by the mere choice of an artist." Thus, he paved the way for conceptual art as Duchamp wanted to seduce the viewer by relying on irony and verbal witticisms rather than aestheticism. One of the most iconic object from Marcel Duchamp's readymade is the Bicycle Wheel. The French artist had the idea to attach a bicycle wheel to a kitchen stool. Most of Duchamp's readymade were individual objects selected by the artist and presented as such. Thus, Bicycle Wheel is considered as an "assisted readymade!" made by combining more than one utilitarian item to form a work of art.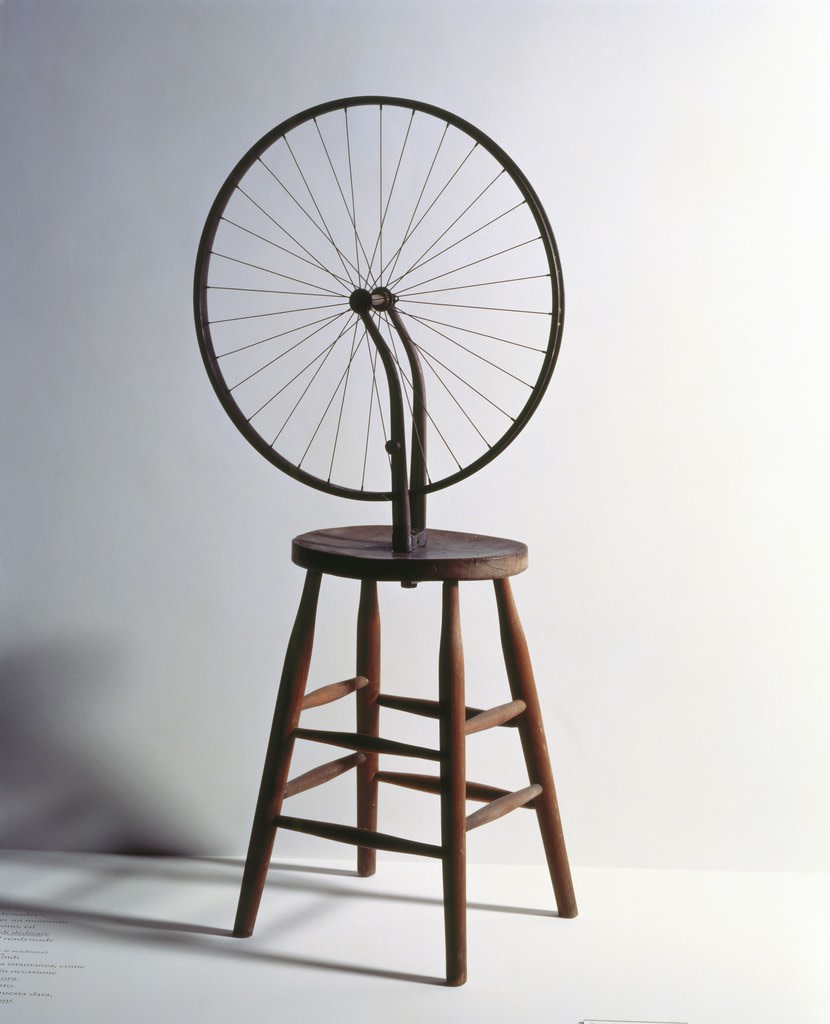 In later years, Duchamp became famous for playing chess, and died peacefully in 1968 at his home in Neuilly-sur-Seine of a heart failure. His last artwork was revealed after his death, surprising the world, as everyone believed Duchamp had given up art for chess 25 years ago. Entitled "Étant donnés", it is a tableau visible only through a peep hole in a wooden door. Duchamp had worked secretly on the piece from 1946 to 1966 in his Greenwich Village studio while even his closest friends thought he had abandoned art.