Art in Print
Masterpiece Fair kicks off London Art Week
For the eighth year in succession, the Masterpiece Fair for arts, antique and design opens on Thursday. This year, the exhibition will be particularly focused on sculpture. For instance, visitors can find at the entrance of the fair, a specially commissioned installation by the Chilean artist Ivan Navarro, one of the most promising contemporary artist. Moreover, the Masterpiece Fair is building a reputation for displaying artworks which were never seen before, as for instance plates decorated by Vanessa Bell and Duncan Grant. The fair coincides with the London Art week, an event gathering over 40 dealers.
Via: The Telegraph
Tate Modern will use virtual reality to bring Modigliani's Paris to life

A solo show on Italian artist Amedeo Modigliani is due to take place at Tate Modern from the 23rd of November to the 1st of April 2018. In partnership with HTC, the exhibition will bring back to life early 20th century Paris with the use of virtual reality. The visitors will be given headsets to immerse themselves in the city, home to the Italian painter for ten years until his death in 1920. The technology will help bring people closer to art. More than a 100 works of art are going to be displayed in November, with the largest amount of nudes ever to be shown in the United Kingdom. Finally, the exhibition will also reflect on the female influences in Modigliani's life, particularly Jeanne Hebuterne, one of his lover and British poet Beatrice Hastings.
Via: Evening Standard
Court orders Salvador Dalí's body be exhumed for paternity test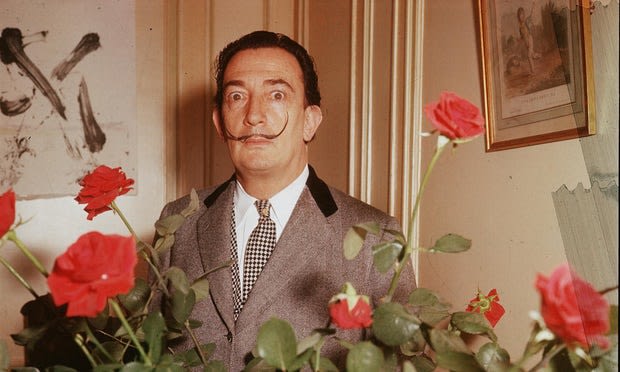 A Spanish court has ordered the remains of Salvador Dali to be exhumed for DNA tests. Pilar Abel, a woman born in 1956 has been trying for 10 years to prove that she is Dali's biological child. Abel, a tarot card reader and fortune teller claims that the artist deceased in 1989 and her mother had an affair in 1955. Abel's lawyer declared that no dates has yet been fixed for the exhumation, however it could take place in July. This is not her first attempt to prove her affiliation to the famous Spanish artist, as in 2007, Abel had permission from the courts to extract DNA from traces of hair and skin on Dali's death mask. However the results were inconclusive.
Via: The Guardian