Pelham Picks
An exclusive look at the most illustrious private views of the week ahead
We move in her way is an exhibition created specially for the ICA by Sonia Boyce, comprising the exploratory vocal and movement performances of Elaine Mitchener, Barbara Gamper and her three dancers, accompanied by an invited audience. The documentation of their open-ended live performance generated a multi-media installation, with the title of the work offering two interpretations - that Boyce dictates our movements, or that the audience obstructs hers, suggesting power to be at play. The exhibition acts as a performative laboratory, where the audience and performers negotiated the ICA Theatre space around sculptural objects and their own bodies, reinforcing the show's emphasis on collaborative improvisation. In this gallery tour,

gal-dem

's Arts & Culture Editor Leyla Reynolds will take visitors around the exhibition.
Gallery Tour: Wednesday 8th March, 6.30-8.30pm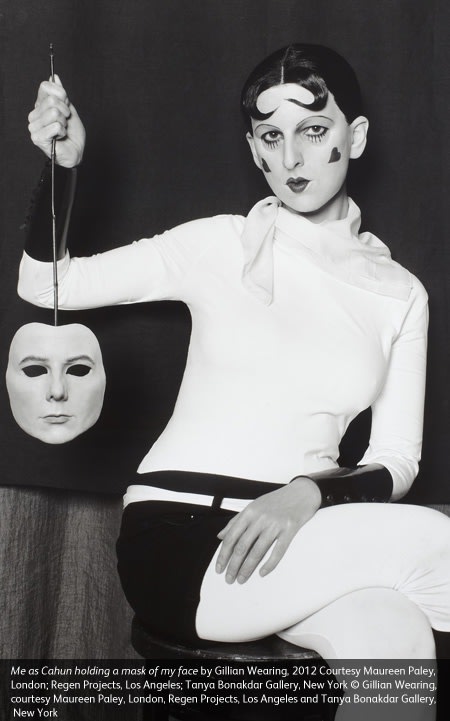 National Portrait Gallery's new exhibition Gillian Wearing & Claude Cahun: Behind the Mask, Another Mask will bring together for the first time the work of French artist Claude Cahun and British contemporary artist Gillian Wearing. Although they were born almost seventy years apart and came from different backgrounds, remarkable parallels can be drawn between the two artists. Both of them share a fascination with the self-portrait and use the self-image, through the medium of photography, to explore themes around identity and gender, which is often played out through masquerade and performance.
Private View: Wednesday 8th March, 6.30-8.30pm
Unit 1 Gallery and

Art Project

's

Time & Materials

seeks to explore the enduring fascination of analogue processes in a digital age. Two emerging artists, Tess Williams and Daniel Silva, will present works that engage their physical surroundings, providing the slowness necessary to allow our contemporary velocity to be better perceived. Working with unprimed surfaces, raw and often unusual materials such as beeswax, salt or horse-hair, and not limiting themselves to the boundaries of the frame, both artists explore the traditions of their painting and sculpture practices and expose their origins, seeking to give pause.
Private View: Wednesday 8th March, 6.30-9.00pm