Pelham Picks
An exclusive look at the most illustrious private views of the week ahead

Timothy Taylor Gallery

presents an exhibition of new paintings from Sean Scully's Landlines series; a body of work that has preoccupied the artist since 2013.
These works will be exhibited alongside a selection of 24 drawn-notes – individual pages in Scully's written hand – that allow insights into the mind of the living master and his personal process.
Private View: Tuesday 1 November, 6.00pm

Caravaggio was one of the most dynamic and influential artists of all time – famed for his dramatic lighting, powerful hyper-realism and revolutionary approach to story-telling. The major exhibition opened at the

National Gallery

in October, examining Caravaggio's work and its impact on the art of his contemporaries and followers, both in Italy and further afield. Art historian and National Gallery lecturer Siân Walters will give an introductory talk for members.
Event: Thursday 3 November 2016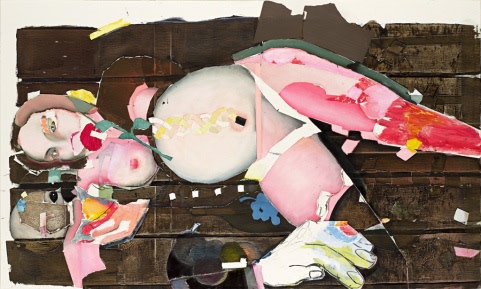 The Magnus Plessen exhibition features paintings made in the last two years and is a continuation of his '1914' series of work, further exploring and developing its themes. The '1914' paintings are inspired by German pacifist Ernst Friedrich's seminal anti-war book War Against War (1924), that shows the devastating impact of automatic weapons on the human body through photographs of mutilated and wounded soldiers from

World War I

.
In Plessen's works, limbs, heads and objects appear radically dislocated from their context. Plessen pushes beyond the traditional parameters of representation, employing multiple perspectives to suggest the free circulation of objects, not dictated by compositional rules or gravity.
Private View: Thursday 3 November, 6.00pm