Art in Print
'Real-life Thomas Crown' jailed after admitting stealing celebrity paintings worth £500,000
Jonathan Poole, a celebrity art dealer, stole almost half a million pounds from clients. Poole's actions are being dubbed the modern Thomas Crown Affair. He's been jailed for 4 years on 26 counts of theft. Prosecuter James Ward told the court:
"Whilst Thomas Crown stole as a challenge, because his world had become too stiflingly safe, Jonathan Poole stole either to fund a gambling habit, or to stash away money for later life or to fund a lifestyle he couldn't afford or to pay for debts he had accrued over the years".
Contemporary, controversial and coming soon: Cape Town's vast new art museum
The biggest art museum in Africa is set to open soon in Cape Town and is being touted as the 'African Tate Modern'. The Zeitz MOCCA is Africa's first institution dedicated to contemporary art. The soon to open museum is facing a mixed reception in Africa with critics citing elitisim as a concern, but supporters praise the new opportunities the museum will bring for artists. The museum is slated to open 22 September.
Exhibition review: Scythians: Warriors of Ancient Siberia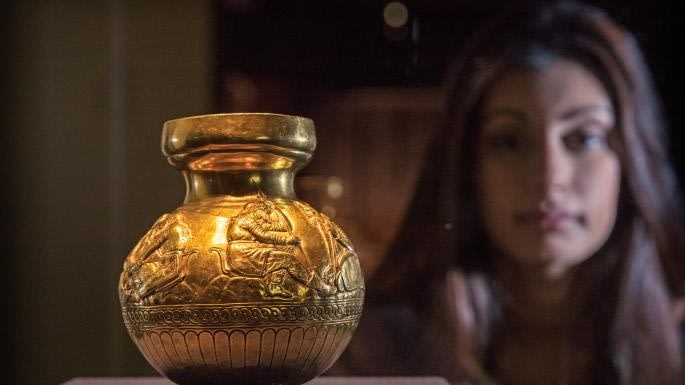 A new exhibition is opening tomorrow, 14 September at the British Museum bringing the lost culture of the Scythians to life. The Times decalres, "t
his is a wonderfully atmospheric exhibition. It brings us the great Scythians rising — fully armed — from their graves". The exhibition is on until 14 January 2018.
Posted September 13, 2017