What to see during Art Basel 2018
What to see at Art Basel
Art Basel is coming back this year, presenting 290 of the world's leading galleries showing the works of over 4,000 artists. Here are some of our 2018 highlights.
This year at Art Basel, von Bartha presents a group booth featuring the works of Marianne Eigenheer, Imi Knoebel, Landon Metz, John Wood and Paul Harrison, Terry Haggerty and SUPERFLEX, in conversation with modern artists including Gerhard von Graevenitz, Adolf Luther, Lajos Kassák, László Moholy-Nagy, Camille Graeser and Sophie Taeuber-Arp.
SUPERFLEX, Non Alcoholic Vodka, 2006, courtesy von Bartha
SUPERFLEX's installation Non Alcoholic Vodka (2006) highlights the dangers of commercialism and globalization. Through their artwork, the collective reflect the isolation of Russian immigrants in Estonia, resulting in poor education and drinking problems.
Basel based gallery von Bartha has exhibited modern and contemporary artists since 1970, supporting new generations of artists while following the evolution of their already established artists.
Landon Metz, Fourth Wall, Exhibition view 2018, courtesy of von Bartha
von Bartha will also be presenting a coinciding exhibition by Landon Metz at their gallery. Through the repeated composition of his painting, often going beyond the limits of the canvas, the artist gives a sense of movement and dynamism to his work.
II Camille Henrot
The new film by Camille Henrot Saturday (2017) will be presented at this year's fair, as part of Basel Unlimited. The artist explores both a visual landscape of images and constant text running underneath, creating an interesting contrast .
III Kate MacGarry (London)
Kate MacGarry will be exhibiting in the Main Galleries section for the first time at Art Basel, featuring the works of Samson Kambalu, Goshka Macuga, Francis Upritchard, B. Wurtz.
Francis Upritchard, Octopus with Fish, 2016, bronze, marble.
IV Essex Street (New York)
Sara Deraedt, Panasonic 2013, Courtesy of Essex Street
Essex Street will be exhibiting at Art Basel for the first time in the Statements section with Sara Deraedt
V The Third Line (Dubai)
The Third Line is a Dubai-based gallery representing contemporary Middle Eastern artists. Exhibiting in the Feature section of the fair, Third Line Gallery will show a selection of French Lebanese artist Fouad Elkoury's photographs, looking at abandoned domestic spaces as a testimony to the tragic realities in Beirut and Palestine.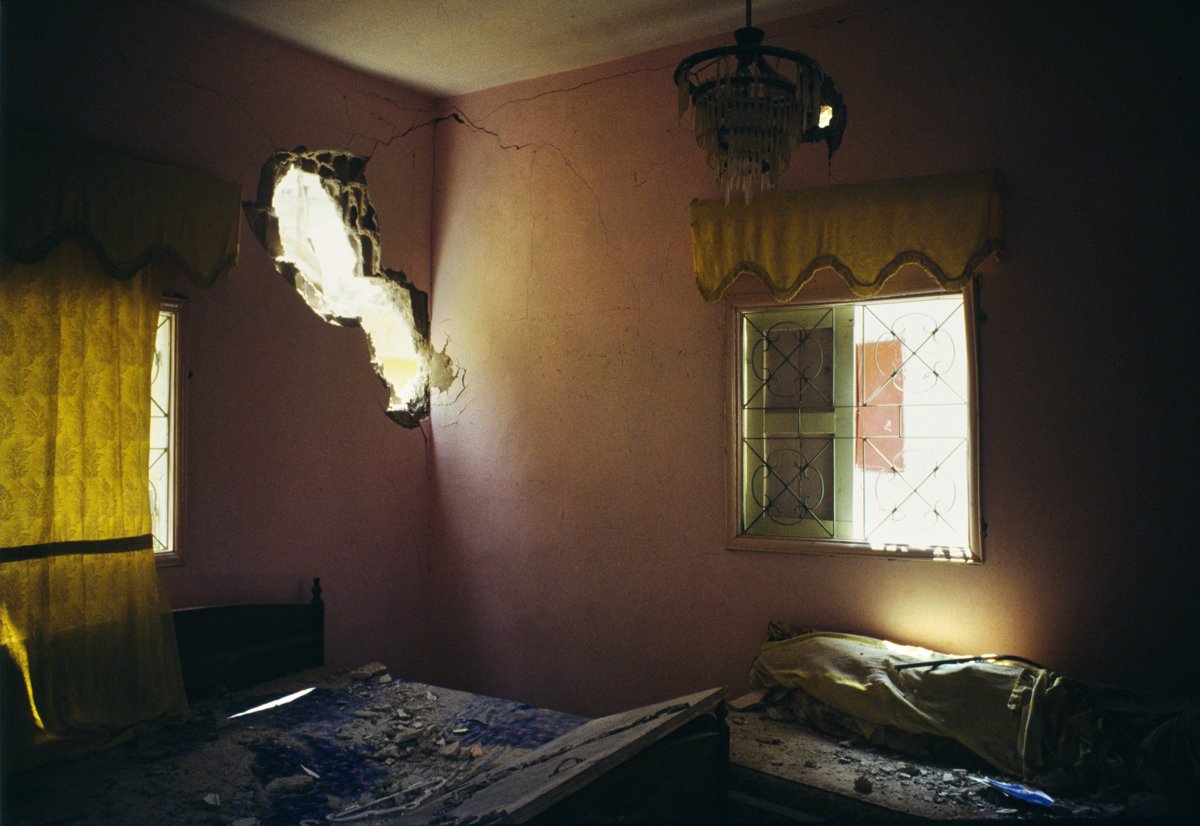 Sujet Palestinian refugee camp of Burj el Brajneh I Reference 211-G03 Place Beirut Year 1982. © Fouad Elkoury.
VI Leila Heller Gallery (Dubai, New York)
Reza Aramesh's installation work from the Leila Heller Gallery will also be featured as part of Art Basel Parcours, looking at issues of violence and voyeurism.
Reza Aramesh, Action 181, Site of the fall: Study of the Renaissance Gardens.
Other things to see in Basel this week end
I Photo Basel
Don't miss out on the fourth edition of Photo Basel, Switzerland's main art fair focused on the promotion of photography. This year, the fair presents 35 exhibitors from both emerging and established galleries across 12 different countries ranging from France to Colombia. The fair will run from 12 - 17 June 2018, correlating with Art Basel.
The fair will be exhibiting iconic photographs from renown artists such as Karlheinz Weinberger's work from the Esther Woerdehoff Gallery, documenting the defiant and erotic male street styles of rebel youth.
Karlheinz Weinberger, Zürich 1961, courtesy of Esther Woerdehoff Gallery.
The fair will also present the work of Alinka Echeverría, photographed in 2011, weeks before Sudan's Independence, capturing external signs as a mode of becoming, reflecting the soul of the shifting nation.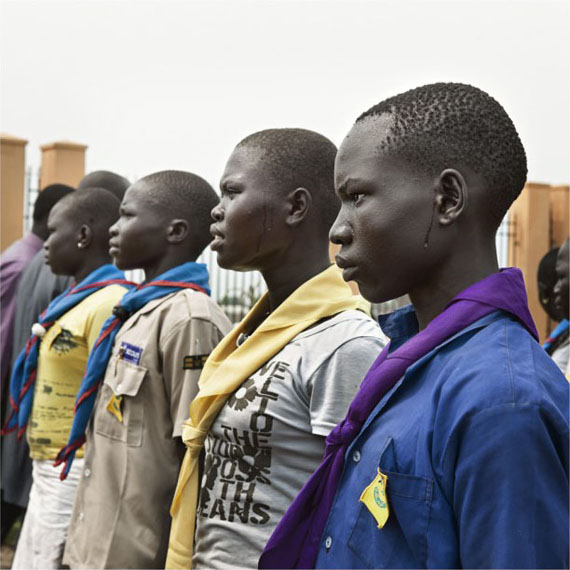 Becoming South Sudan Chapter I: Portraits Four, 2011, © Alinka Echeverría
Some emerging artists will also be features, such as the poetic contemporary work of Jessica Backhaus, documenting the reality that lies between things, showing fragments and visions on the verge of becoming.
Jessica Backhaus, Head of time, 2016, courtesy of Carlos Carvalho Arte Contemporanea
II Bruce Nauman, Disappearing Acts at Kunst Museum Basel
Bruce Nauman, Untitled, 1970/2009
Until the 26 August 2018 in the new building of the Kunstmuseum Basel, three works by artist Bruce Nauman are exhibited: the sound installation "Days" (2009) as well as the installation "Untitled" (1970/2009) and the sculpture "Henry Moore Bound to Fail, Back View" (1967 / 1970).
III Liste Art fair Basel
Since 1996, LISTE is one of Basel's most important art fairs, focusing mainly on introducing young galleries and emerging artists. Each year the fair presents, around 80 galleries from more than 30 different countries.
The fair is back this year from 11 June to 17 June 2018, introducing 16 new galleries never presented before.